Here come come the sniffles, the mittens and gloves and best of all, scarves and boots. Of course with Christmas arriving I find it difficult to refrain from adding to my wish list! But I know that this season is all about giving and so I'm very focused on making that a reality for many others in this residential area. I'm excited to announce I'll be working in close proximity with 2 organizations this Autumn in order to prepare for several charity events, Arrowhead Stadium and Truman Medical.
One job is through my very own workplace and the other is very nearby thankfully, and is proudly a volunteer position. I'm hoping to hear from others about what their plans are for this Holiday season. Whether it's about spending more time with family, donating time to strangers or if you're like me and work all around the holidays, it's all wonderful! I plan to capture a few memories over the next few weeks via photographs and videos. So stay attuned and I'll have more about that soon.
For now as work continues to be in session in the office and out in order to prep the stadium with appropriate security staff for the Pitt State Vs. Missouri college football game and then another Chiefs game. I'm always busy within the stadium whether it be myself guarding a floor somewhere on Club Level or in the office filing employees paperwork. What a never ending process it is to establish a system and sticking to it! Or on game days you can find me very early at admin handling "costumes" or work gear as CSC calls it, or in the ever frozen Pavillion where a pal and I check ID's for specific private parties. Whatever I'm doing, I am super grateful for the opportunity to work.
I just pray the Lord keeps me safe as I travel, even though it's just 10 minutes to work and back, on the slippery, wet and sometimes snowy, wintry Missouri roads. I forgot to mention that they're filled with hills and I drive a little, tiny Saturn. I'd like to share with you my drive way. And the rest of my surroundings. I've been walking in the frigidity the past few days off and captured some really marvelous photos.
This is a shot across the street from our house.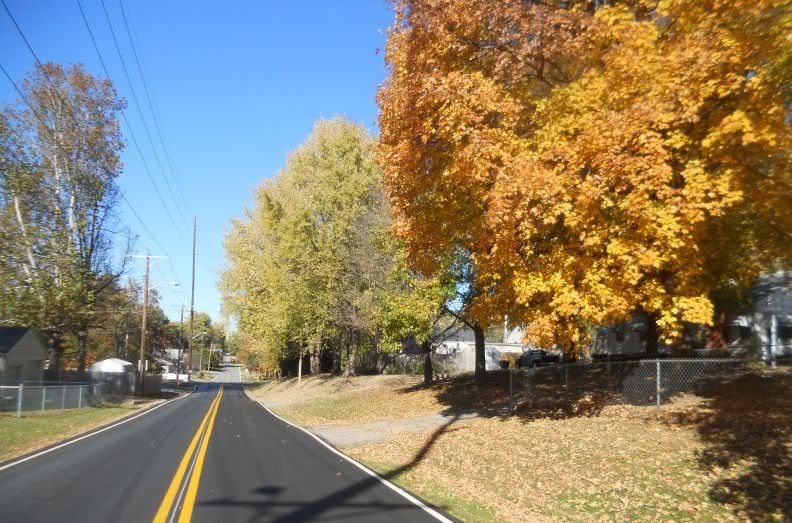 This is around the block from my location.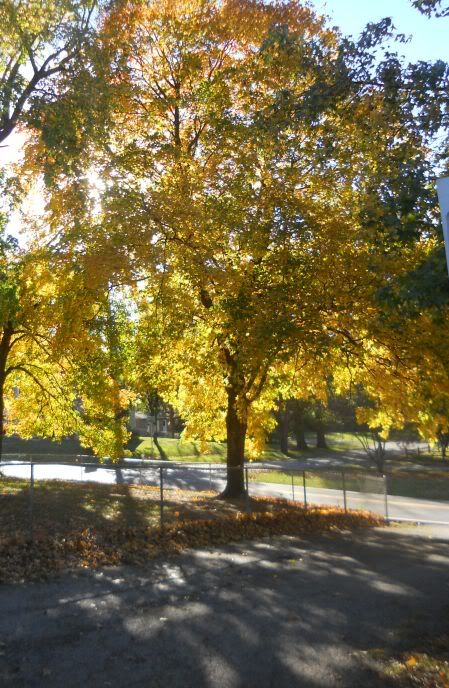 A side view of the lovely yellow fellows in the front galleries.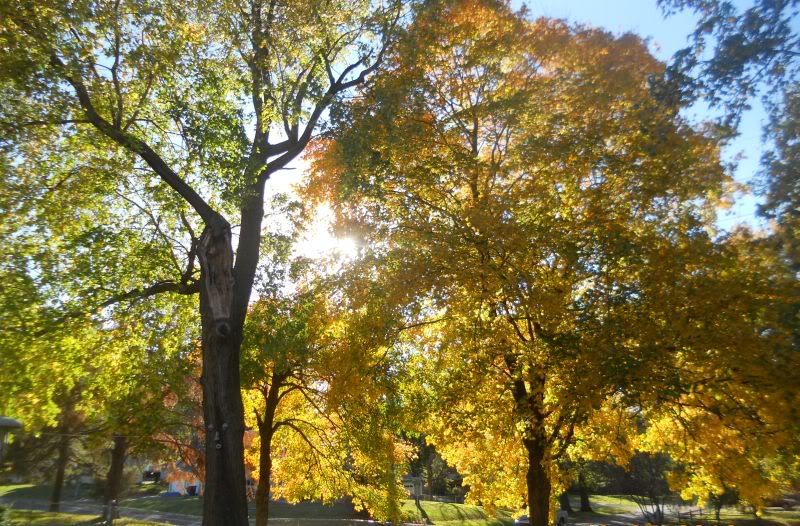 More to come soon from my marvelous nature walks. I'm off again to guard some mysterious event for Arrowhead security this evening. Blessed be all and be merry!
Love, Light and Peace,
Jolee Summerville