I have many names that I go by. My original name from birth was Christina Hope Weakley. As a few weeks went by some shift happened within parental units and I was renamed my current legal name which I will not share simply due to the fact that it is, in my opinion, and awful name. I now go by my stage name in which I declared was Jolee (C. Rose) Summerville back in 2004.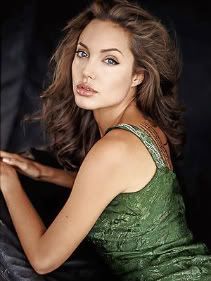 I think this is one of my absolute favorite pictures of A.J.
Many people call me Jol or Jo or Jojo for nicknames. In 2007 a teenager named Albert had decided to call me Lips since I in fact am a major Angelina Jolie fan, hence the new name, and because I have a big mouth he says. I used to get told that I am loud and boisterous. I call it, in the appropriate situation, fun! I also used to have a very authoritative personality, and I still to this day suffer from having bossy tendencies.
I am well known for trying to control something I actually could easily be carefree about. I'm a work in progress that's all I can say!
I hope to hear about your nicknames! Keep in touch and blessed be!
Love, Light & Peace,
Jolee Summerville