Well since I had the luxury of sleeping from 10 pm until 1 pm the next day (Wednesday) I did not get much done besides thrift store shopping for white buttoned collar shirts and getting fags (cigarettes) for my grandmother. I also attended karaoke night at RG's Bar in Kansas City, MO. It was a lot of fun to hang with the girls!
And since I rarely got on the computer yesterday I forgot to do my challenge day 2. I thought "Maybe I should start the challenge over." But I ditched the idea, since hey, it was one day! As a matter of fact, it's a continuing habit in my life.
This is a great lesson that if you care enough about it, it should get done in proper time. And with Lauren's encouraging comment on one of my previous posts, I decided this is what make my world go around. Love from strangers and gravity helps too. So now let's go forth and you shall learn a little more about moi.
Day 02- A picture of something you cannot live without.
Gosh there are so many material items I love. I love my big plush robe. I cherish my socks and clothing of course. I also love my cds, mp3 player and radio in my vehicle. Without music I'd be spiritually dead.
But the something that comes to mind is again, my nephews. They're two precious emeralds in a world of ugly, crackly rocks. In actuality there are few people in my very large familial circle I can love and trust, knowing it's requited. My cousins Mary, Carli, Kaylee and Milena come to mind.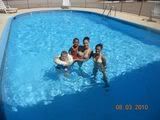 In this photo you will find (left to right) Tyler, my "middle" nephew, Terrell, my 2nd cousin, Mary, his mama/my cuz, and 'Kaylita', Mary's younger people.
This is the youngest of the 4 aforementioned siblings Milena. She will be turning 4 this December. She lives with her mommy, my Aunt Kathy and her papi in Wisconsin for the time being.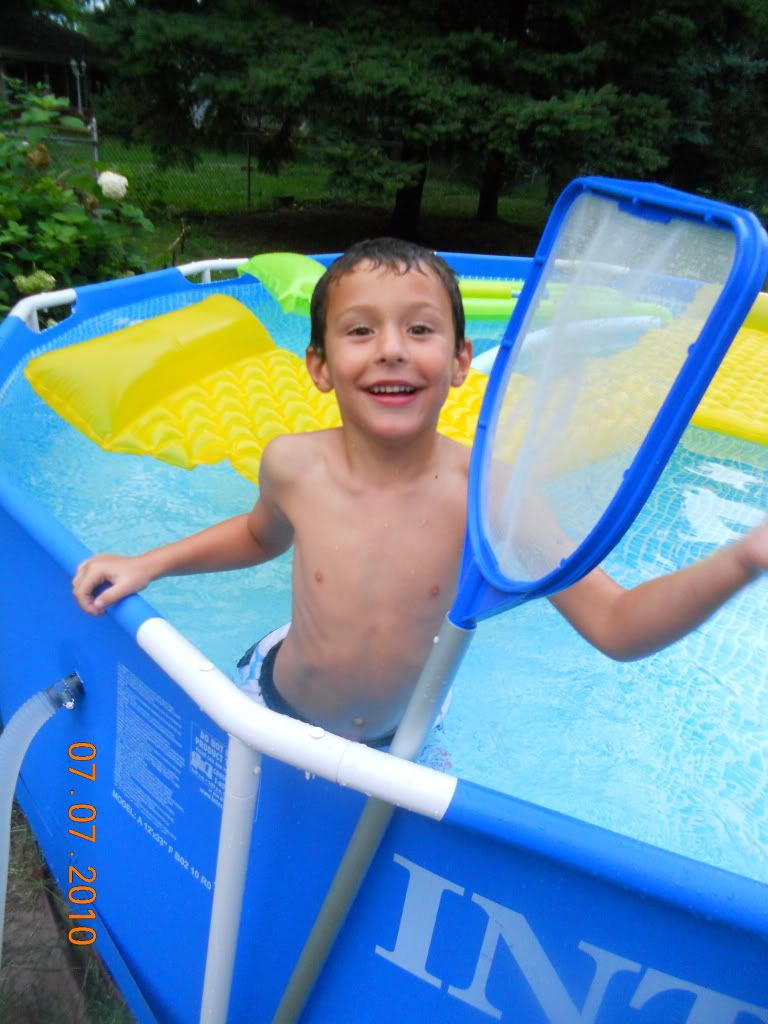 And last but certainly not the least, my precious first nephew Jack.
**************************************************
Day 03- A habit that you wish you didn't have.
I don't have a photo of this specific habit and I'm glad it did not ask for one!
I chew and bite my nails. I accredit this to my grandmother taking my pacis away by the age of 1 1/2. I have very strong about Freud's stages of psycho sexual of development, being a Psychology buff and all. :)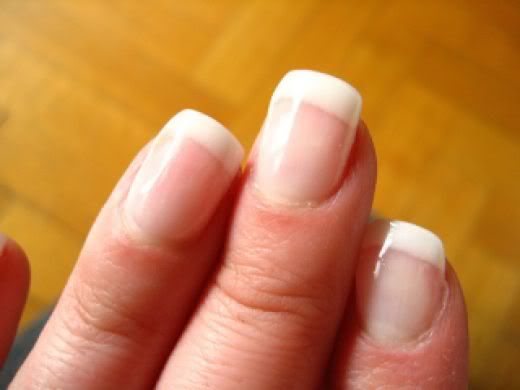 Very soon I always point out, I will be able to afford cover ups in which I'm praying after several months of continual use, I will cure myself of my nasty oral fixation. I do not smoke, rarely drink and I don't do oral sex. At least not until I'm married and that's probably farther off than I realize.
That all being put out there, I'm prepared to stay up another hour to prepare for tomorrow's blog on Day 4, which involves... MUSIC! Oh that makes me happy! I'm preparing to go the the KC Renaissance Festival tomorrow, amidst a looming appointment for an internship at a doctor's office. If I do indeed get the job I'll be adding a 3rd job to my schedule! All 3 are part time, and I can usually fit them in.
Hope to hear about your 30 day challenges!
Love, Light & Peace.
Jolee Summerville