Day 6 means I have to tell you a hobby I have.
noun
-an activity or interest pursued for pleasure or relaxation and not as a main occupation
Okay, I have two of them which relax me so greatly. First, I love to sew beads onto renaissance style 'garb.' I've not tried sewing them onto anything else but dresses, tunics and satchels. But I'm sure it's still remarkably relaxing no matter what I sew.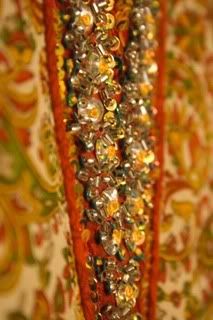 Second, I love to scrapbook. This is such a fun thing to do especially socially. I love to sit down my cousins and have a scrapbook party with old family photos. The memories never cease to make us laugh or cry and hug even more. It really is such a blast putting together the pages and borrowing ideas from one another.
I especially think in a local community setting such as with church friends is a fantastic way to get to know more about others and simply have a good time.
I still have only one person onto the Challenge so I hope some of you get into it soon! I really want to hear about the facets of your adventures.
Love, Light & Peace,
Jolee Summerville