I found these photos of Gerard visiting the MSU Spartans just yesterday (Friday) after he talked to Jared Leto and was spotted looking for another NYC apartment. If you are thinking what I am thinking, Doesn't he already have a humongous loft there already?, it's still unclear what happened to it or if he just loves the city THAT much.
Anyways, I could care less what he was doing in the city, but I thought him visiting the guys from Michigan State University while they were indeed watching 300. They were introduced to him and then they took several photos together. Gerard also attended the MSU basketball game but left before the game even started.
He seems to love visiting sports teams during his time off doesn't he? Anyone remember when he was sitting court side with one time costar Adrien Brody and Jeff Katzenburg chomping on McDonald's? Anyways, that's his view of living the dream, so I will not sit here and squash it for him. That's what America is here for right, foreigners to come, take the work and act as if they are Americans?
I think the honeymoon is over, so to speak. But no worries. I still think he's a great actor. And he's really gorgeous, especially with all that new wavy hair. (It looks like "The Cherry Orchard" cut once again, just gelled.)
Here's the normal posed photo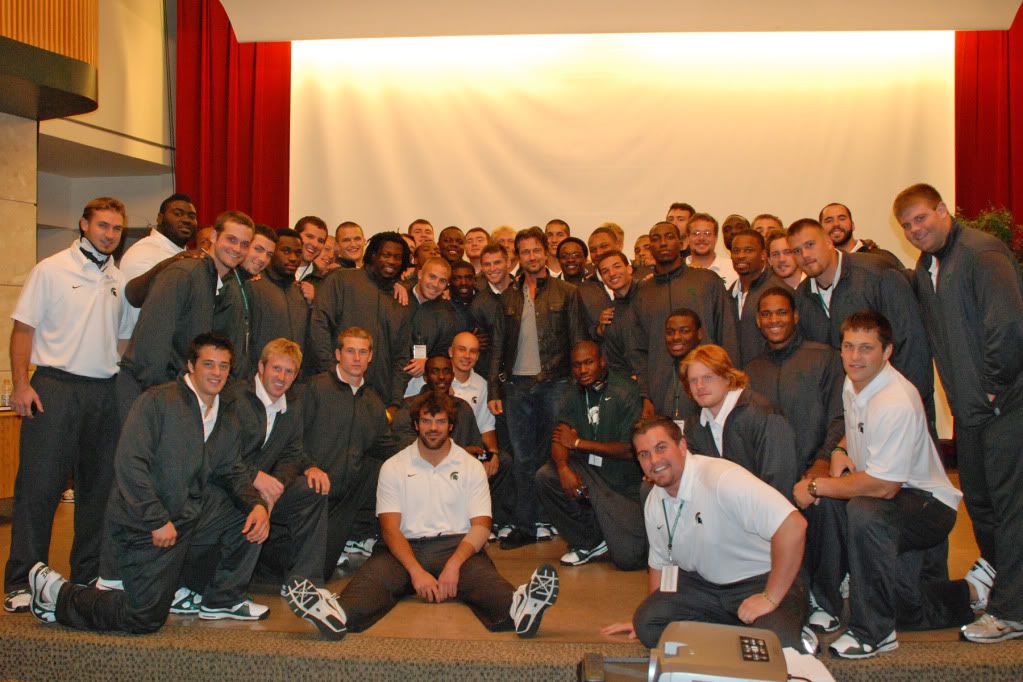 Here's the "Ah-hoo" picture... (He asked them what was their profession. Cute.)
(That poor cutie on the far left with the neck brace... aww!)
And last but not least Gerard with the coach Tom Izzo.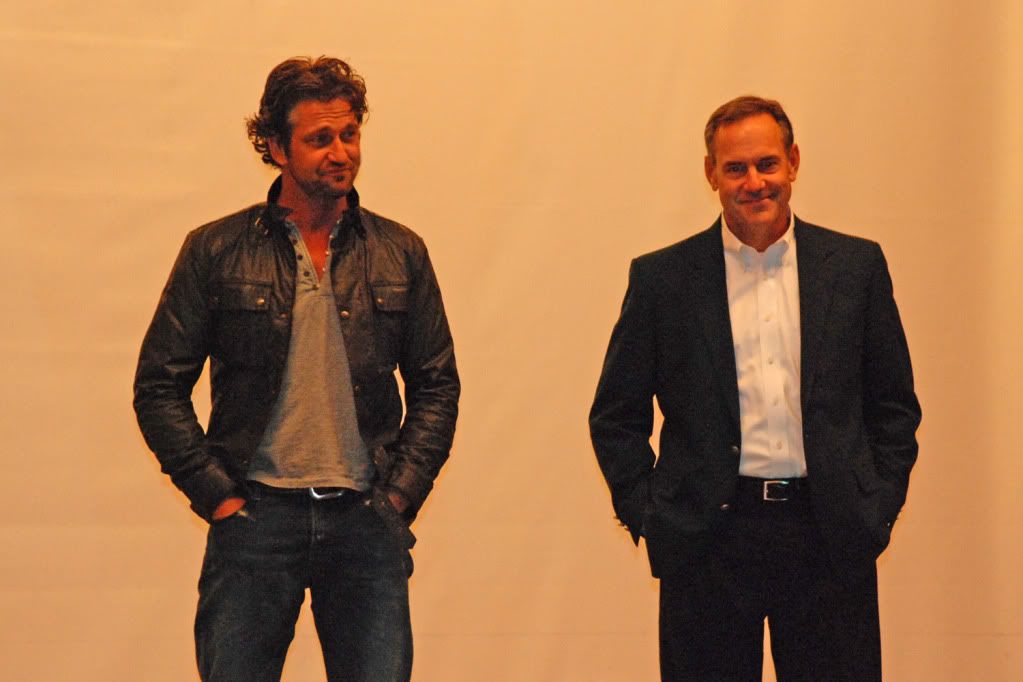 These were all taken from MSUSpartans' 'twitpic' page. I own no rights to them. I figured many people would like to see them!
I hope you all have a wonderful weekend, I'm hoping mine is relaxing as opposed to freaking out over bills. Blessed be, my lovlies!
Love, Light & Peace,
Jolee